These Are the Interior Design Trends That Will Be Huge in 2022
2022 is almost here—and that means it's time to start planning ahead when it comes to what will be trending in the new year. To get a sense of what to expect, we're sharing some design predictions for 2022 trends for home decor, interior design, and living rooms. Some of the most-mentioned elements? Textured fabrics, natural lighting, and plenty of houseplants. Read on for more predictions.
More Vintage Than Ever
"With shortages popping up in supply chains and the important increase of focus on the environment, I think the celebration of one-of-a-kind finds will be an increasingly important trend in the new year," predicts Next Wave designer Sara Hillery. "Not only are vintage finds a greener choice for design with upcycling, they are also laden with unique details that are expensive to re-create."
Not only is shopping vintage an efficient and sustainable option, it adds important personality to a space. "Homes should celebrate our uniqueness and furniture choices are an important part of that," says Hillery. "An old piece with great patina reflects a love and respect for history and story, just as a freshly painted antique shows a value of the past while also creating a colorful and playful environment." And you can be sure none of your neighbors will own the same thing!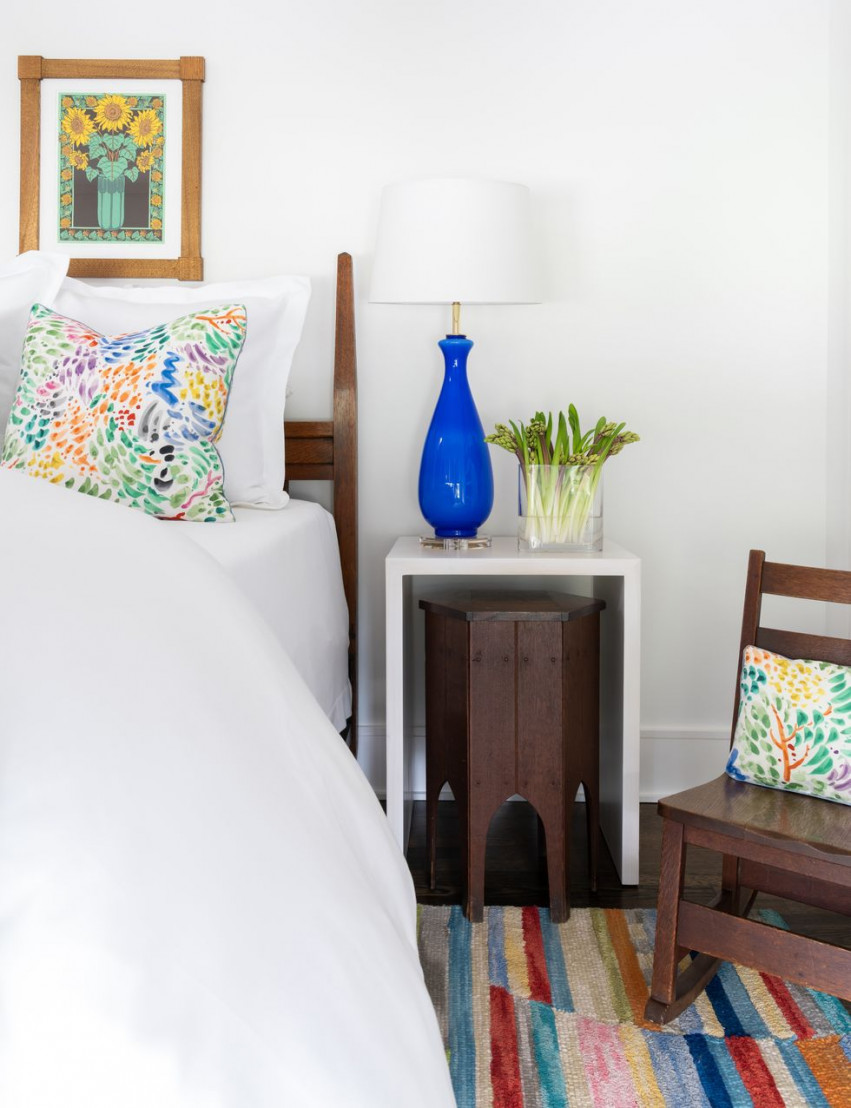 Plenty of Natural Materials
Studio RODA founder Rodrigo Albir believes that in 2022, we will see a focus on natural materials, especially in spaces like living rooms. "Living room design trends are mirroring the revolution against fast fashion, now aiming for longevity and timelessness," he explains to House Beautiful. "Individuals are seeking a more responsible approach to design so that their living spaces "live longer" by incorporating elements that encapsulate their surroundings."
The designer incorporated this kind of design at Villa Valencia, "where the living room showcases natural wood mixed with travertine, resulting in a calming, natural ambience that balances with the historical Mediterranean facades of its Coral Gables neighborhood, while remaining modernized," he explains.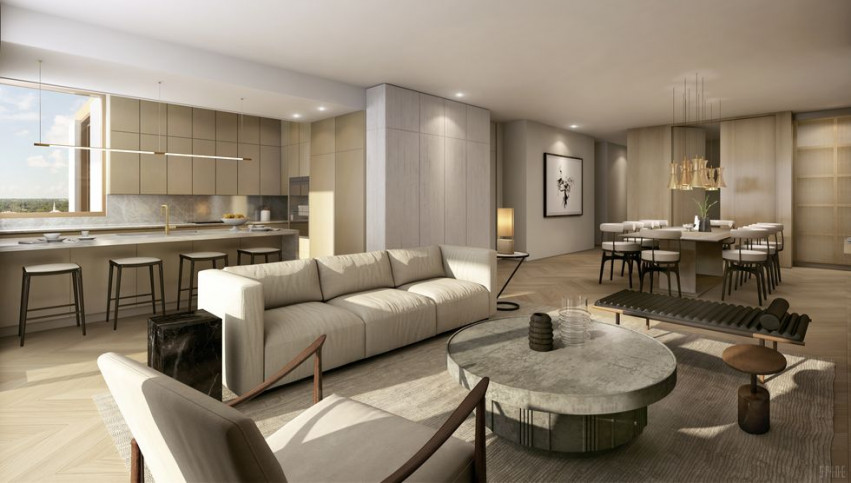 Black Accents
"Black accents and hardware will be a popular home trend we'll see in 2022," predicts Channa Alvarez, interior designer at Living Spaces. It's a great way to add some edge and depth to more minimalist spaces: "Choose light, neutral colors for the main elements of your space, like paint colors and large sofas, and incorporate black accents for contrast," she advises. "Black accents such as lamps will really help to accentuate an area and add interesting depth. Even swapping out for black handles on existing pieces like side tables or tv cabinets will add a pop of contrast to a space."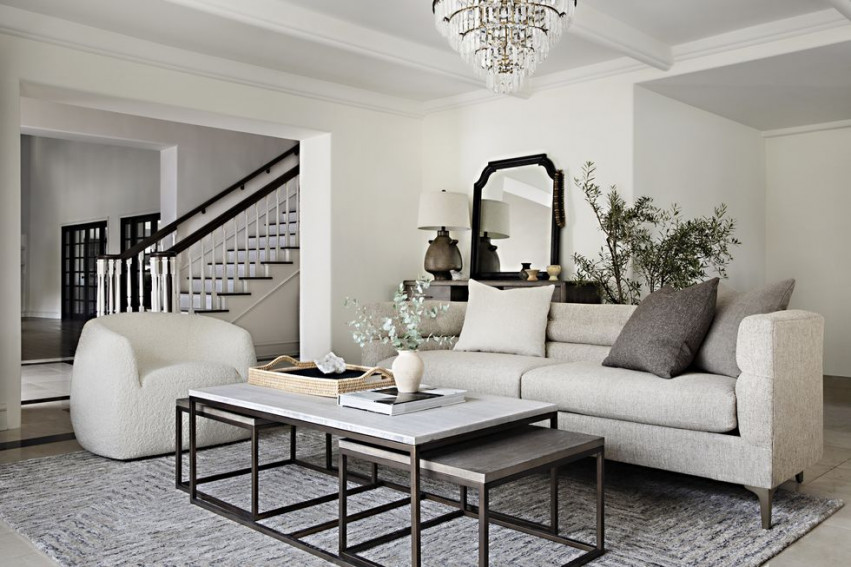 Natural Lighting
"We predict that multi-functional living spaces with access to daylight and views will remain key to apartment living in 2022," says Stephen Brockman, a partner at Deborah Berke Partners.

"Given how much time we are spending at home these days, large windows and high ceilings are critical—they enhance views to the outside and provide abundant daylight, which are both effective stress relievers that never go out of style," explains Brockman, who demonstrated the impact of this in a New York City bedroom at Jolie, a condominium complex located at 77 Greenwich Street.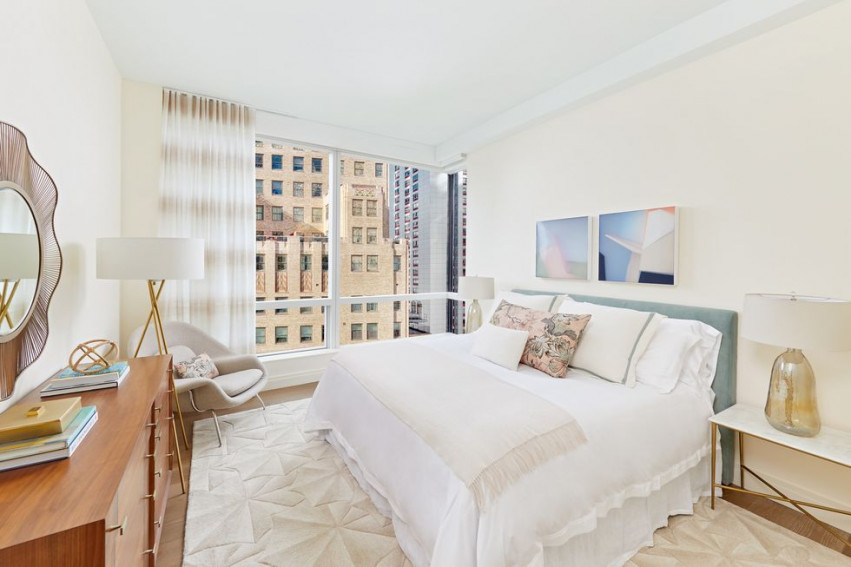 Textured Fabrics
"Bring on the textured fabrics!" exclaims designer Julia Longchamps. Maybe it's a reaction to a year and a half spent getting cozy at home, or a product of increased attention to detail, but "velvets, sherpa, and boucles are the 'it' fabrics for 2022," she says. And for good reason: "Cozy fabrics not only feel amazing but look chic and luxurious. We'll also see fringe taking a front seat next year on furniture, especially sofas and ottomans."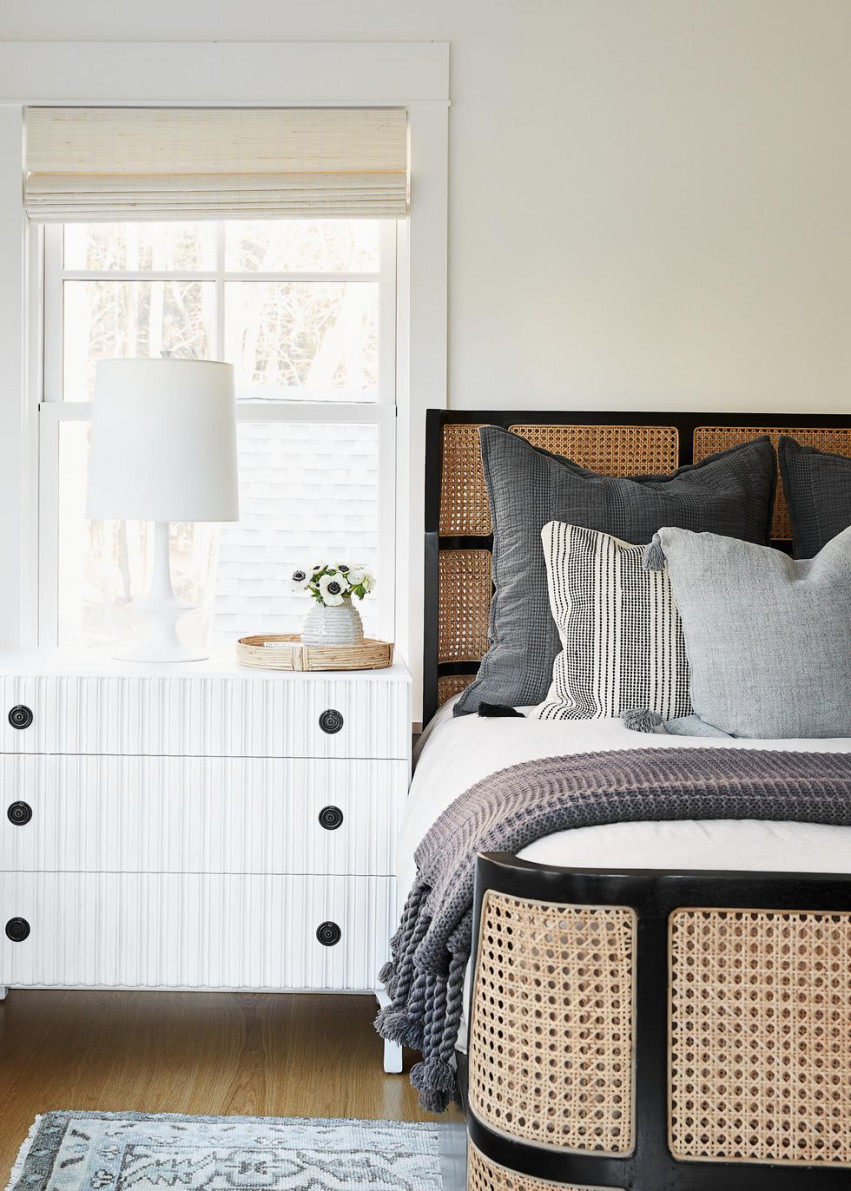 Versatile Spaces
"The pandemic led us to acknowledge the importance of the 'home' as a haven," notes designer Alice Dahbura-Borges. Subsequently, she believes "we will continue to see the demand for versatility in the home where one space can be transformed and molded for different activities: a dining table or kitchen island can double as a desk."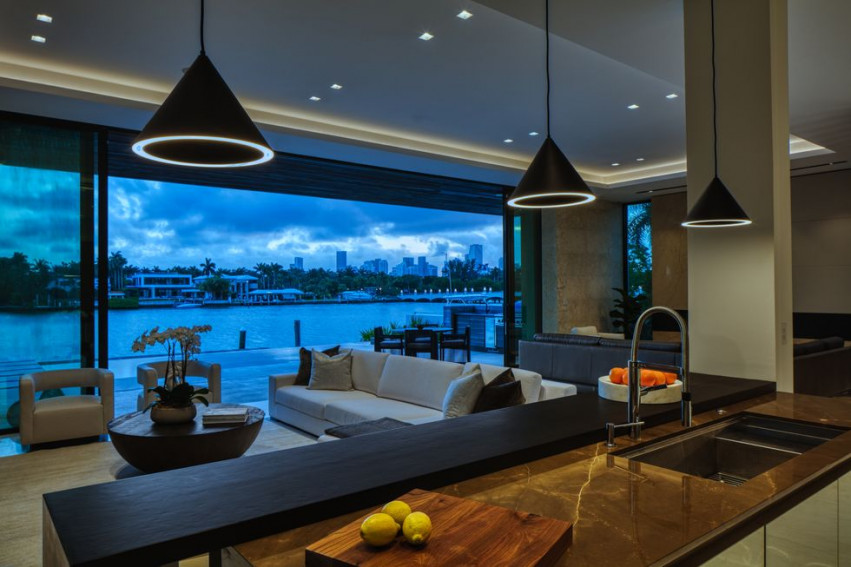 Mixing Dark and Earthy Tones
"For 2022, I am feeling a shift from dark and moody to rich and deep," predicts Jade Joyner, co-founder of Metal + Petal. "I am really into tone on tone right now. I see a lot of brown, copper, earthy tones coming into play with a mix of black and gray."
The designer adds that "burl wood is, yet again, having a moment right now as are very sculptural pieces. Sofas with curves, chairs with soft lines. Hammered metals are really a vibe and will continue to be in 2022. A great hammered metal chair can add a contemporary element to any space."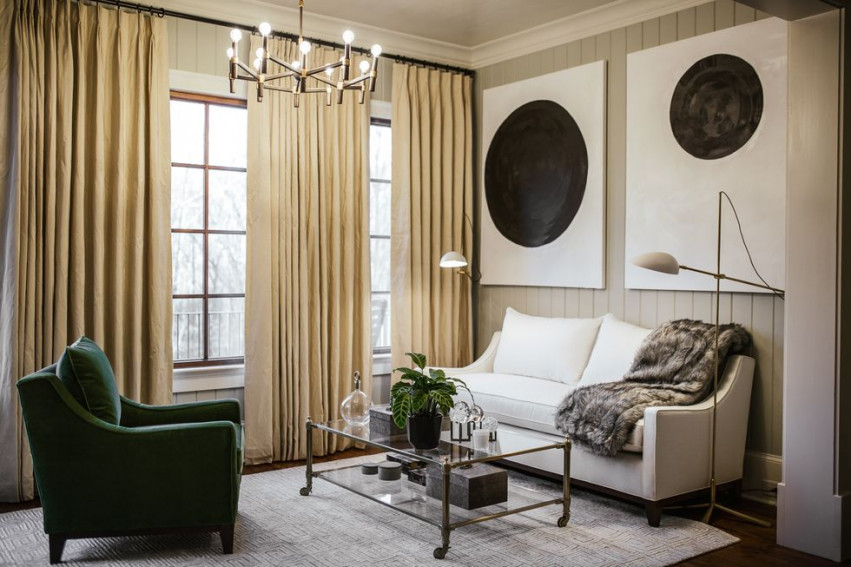 Living Room Bars
Designer Emma Green believes that living room bars and drink trolleys will be huge in 2022. "This trend started during the lockdowns and, as we've all got used to staying at home more, continues unabated," she explains. "This living room shows a bespoke bar designed by Emma Green Design and built into an unused alcove. This clever use of space provides a real purpose to this adults-only entertaining space. The deep navy blue offsets the neutral greys of the lounge and the antique mirrored back and also all her client's beautiful glasses."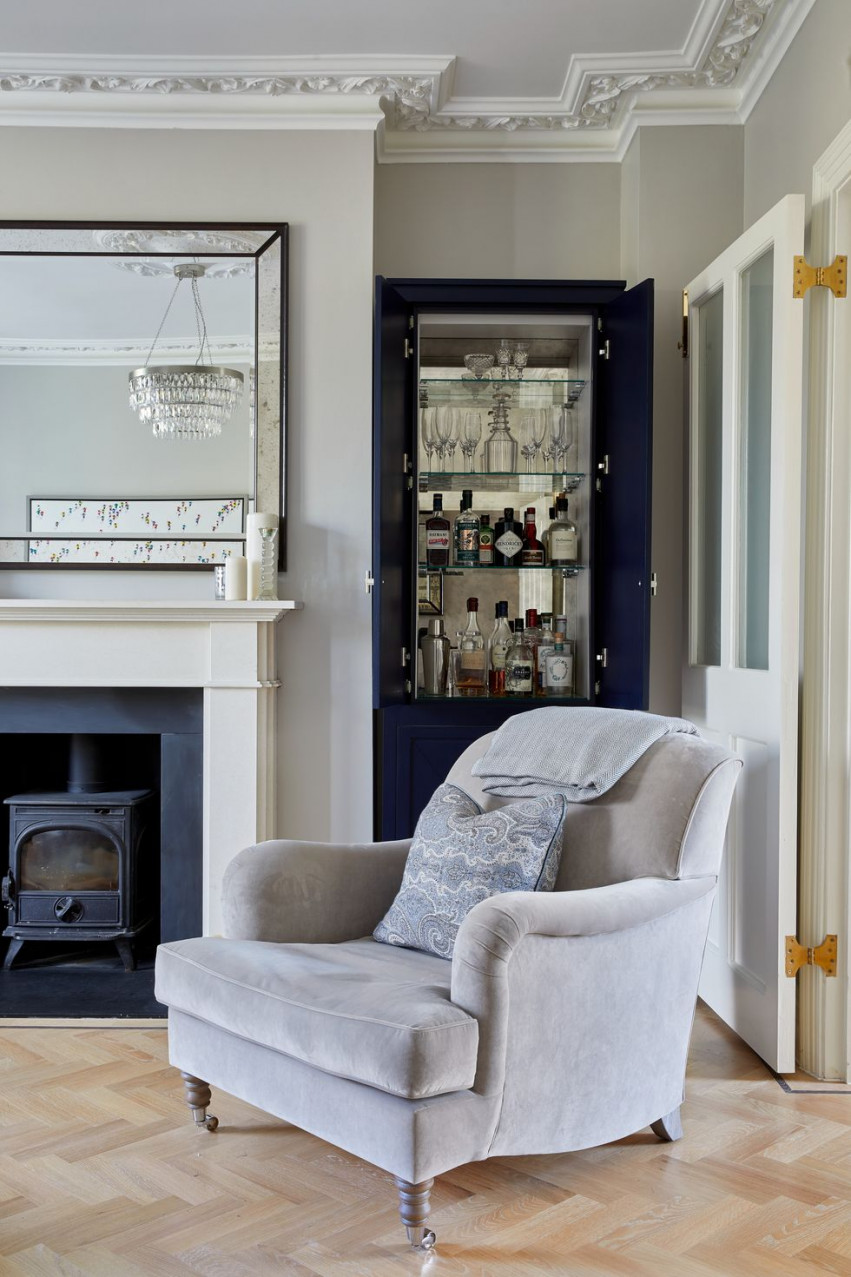 More Houseplants!
Sara Ianniciello, the director of design at Whitehall Interiors has found that "wellness in buildings is becoming increasingly important to the developer and the inhabitant." Naturally, "because indoor plants have a calming effect and promote clean air, you can expect to see more living walls and hanging plants both in amenity spaces and residences."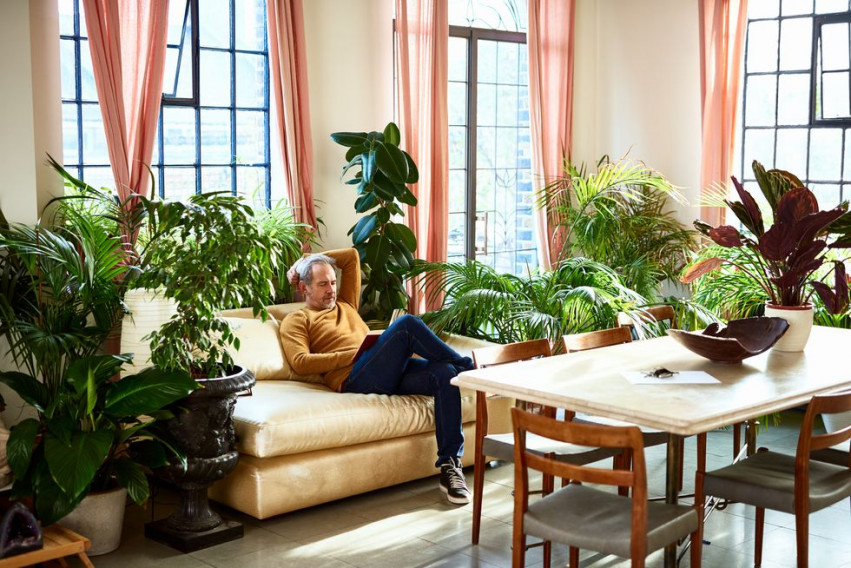 Plenty of Marble
Eilyn Jimenez, the founder and creative director of Sire Design sees "bold, heavy marbles making their way into the design world and staying for a very long time. Rough, rugged, and fresh slabs will be introduced heavily into interior design—and you can never go wrong with too much marble."
Article by House Beautiful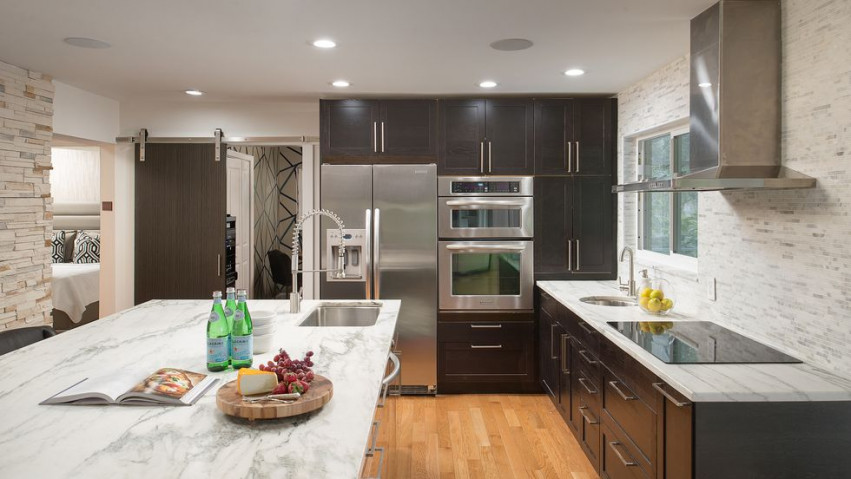 Get In Touch
Would you like to chat with someone about buying or selling homes in Calgary? Call, text, or fill out the form below to start your Ken Rigel Group experience. Let's have coffee! ☕️

Knowledgable, flexible, supportive, responsive. Felt like we were working as a team and high level of care.



I agree to be contacted by Ken Rigel Group via call, email, and text. To opt-out, you can reply 'STOP' at any time or click the unsubscribe link in the emails. Message and data rates may apply.
By clicking Request a call, you agree to our Terms.
View Our TOS and Privacy Policy
Thanks for your interest!
Someone will reach out shortly. In the meantime, learn more about our team.